The school is equipped with State-of-art and spacious classrooms for the comfort of the students and to provide a congenial atmosphere for study.
        The School has provision for computer aided learning from the I Class itself to make the students aware of the latest technology available. At the initial stages, when attending the school seems to be a burden to the child, the computers turn learning into fun for the tiny tots. The computer labs have all the software's required for academic purposes. Hardware and Software is continuously upgraded to cope with the latest technology and trend.
      Knowledge is available through various media .The Essential learning skills that we are mentioning are concentration while studying speed and accuracy (in calculation reading, Writing, Memory, Retention & recall, Visualization & Creativity etc. In entire process number is the language and Abacus is the tool.
        Educomp's smart class is a technology oriented initiative for schools. It provides tools and content for interactive self-paced learning by students, as well as rich-media presentations for teacher-led classroom learning. It's a new age technology movement that is fast becoming an imperative for schools.
           SAS is a device which is used in Shaikh Central School to conduct assessment for the students. Teachers are conducting SAS Test after completion of every topic.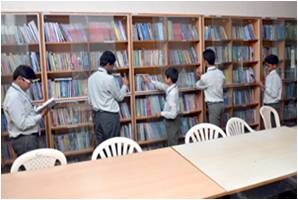 The importance of reading has been emphasized with provision for a library. Books, magazines, Journals, Periodicals and News Papers are available at appropriate levels to inculcate reading habit among the students. A spacious reading room is attached to the library where the students sit and utilize their vacant hours in reading. The class Time Table provides a library period to each class once a week. Students are also allowed to borrow books from the library.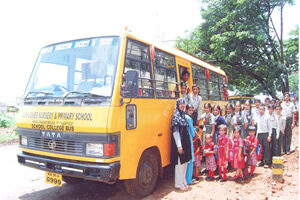 The school has its own fleet of vehicles for transportation of students. In each vehicle a teacher ensures the safe boarding of every student.